This integration allows you track emails that you send and receive as well as insert trackable links which attach to specific contact records in HubSpot automatically.
Note: For this integration you will need Google Chrome browser in order to add the HubSpot Sales extension.
Steps To Connect Your Gmail Inbox:
1. Add the HubSpot Sales extension found HERE
2. Click Add to Chrome

3. Log into your HubSpot Sales account when prompted (If not prompted head to your HubSpot Sales account and Log in)
4. Next navigate to your Gmail and "Compose" an email. You will notice a few changes.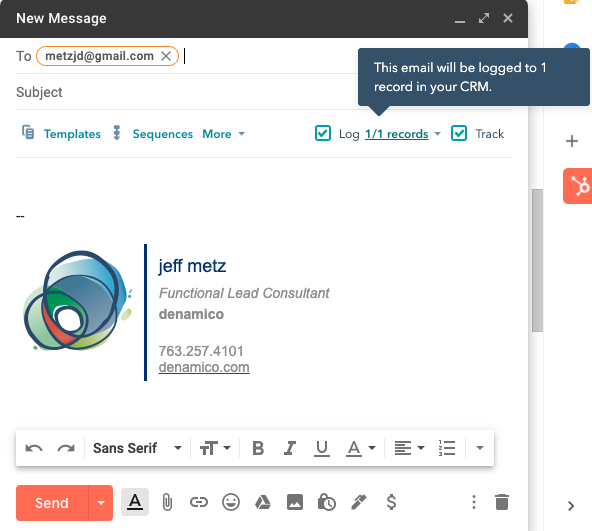 Note: You can now Log and Track all sent emails as well as replies to any record in your HubSpot account. You can also select Templates, add the contact to one of your prebuilt Sequences, insert Meeting links and attach Documents.