Assign numerical points to each lead you generate for the business, this will help sales and marketing teams prioritize and respond to them appropriately, and increase the rate at which those leads become customers.
Note: Lead scoring is only available in Professional and Enterprise tiers of HubSpot.
Create a Blog Post
In your HubSpot account, Navigate to settings icon in the main navigation bar.
In the left sidebar menu, navigate to Properties.
Search for HubSpot Score and click the property name.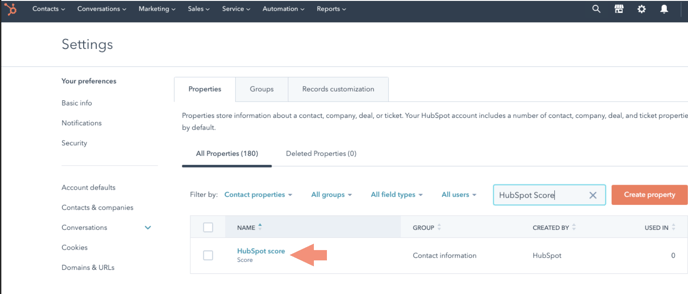 Click Add New Set next to Positive Attributes or Negative Attributes to set criteria that will add or remove points from the score respectively (Attribute Best Practices)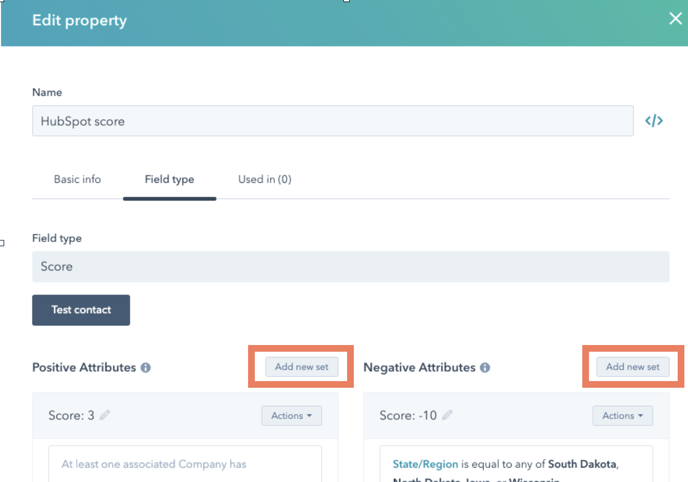 Set criterion for your attribute, then click Done. The criteria options depend on your subscription level. Learn more about setting criteria
To add additional criteria in the existing set of attributes, click AND. Leads need to meet all criteria for the attribute to apply. You can also click Add new set again to have another set of attributes that lead to a certain score.
To change the number of points that are added or removed when a lead meets the criteria of the attribute, click the edit icon. Enter a new score amount and click Set.
You can add up to 100 attributes to your score property. To add additional attributes, click Add new set. When you've finished adding attributes, click Save.
To test a record against your attributes, click Test contact. In the dialog box, select the radio button to the left of the record you want to test, and click Test. You'll see the record's score based on the attributes set, and the criteria they meet.
Free Download: Marketing & Sales Lead Goal Calculator