Your can create a Deal to monitor and prioritize active sales opportunities - Deal properties can help you track information that's most important to your sales or business processes.
When to create a Deal
You should create a Deal whenever a lead or existing client has communicated or taken an action that indicates a strong level of interest in purchasing new services or product from you.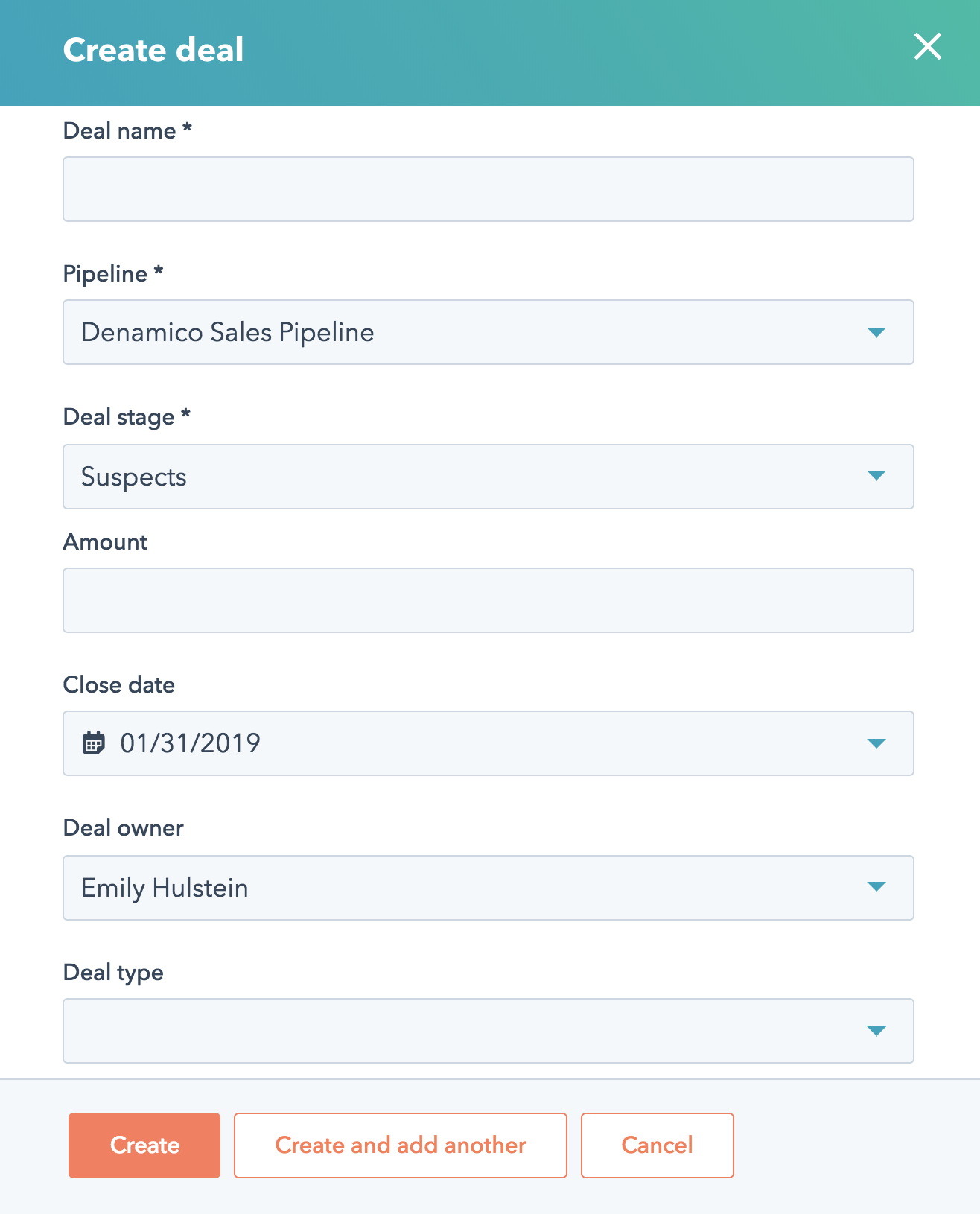 How to create a Deal
1. In HubSpot, Navigate to Deals (Sales > Deals)
2. In the upper right hand corner, click Create a deal
3. In the box that appears, enter Deal details
Edit or update Deal properties
To edit or change Deal properties and information
1. Navigate to your Deals pipeline (Sales > Deals)
2. Click on the Deal you would like to update
3. Within the Deal record, you can view and update deal properties within the left column. Update visible fields by simply clicking into them. To view all properties, either click into Actions at the top of the left column and navigate down to View all properties or navigate to the bottom of the column and click on the View all properties button.
You can send emails, create notes, log calls, or assign tasks on a Deal record any time using the tabs above the central column or using the circular buttons below the deal profile in the left column.
You can add/update associated Contacts, Companies, and Tickets by expanding the sections within the right column. You can add products to a deal or create a quote within the Products and Quotes sections.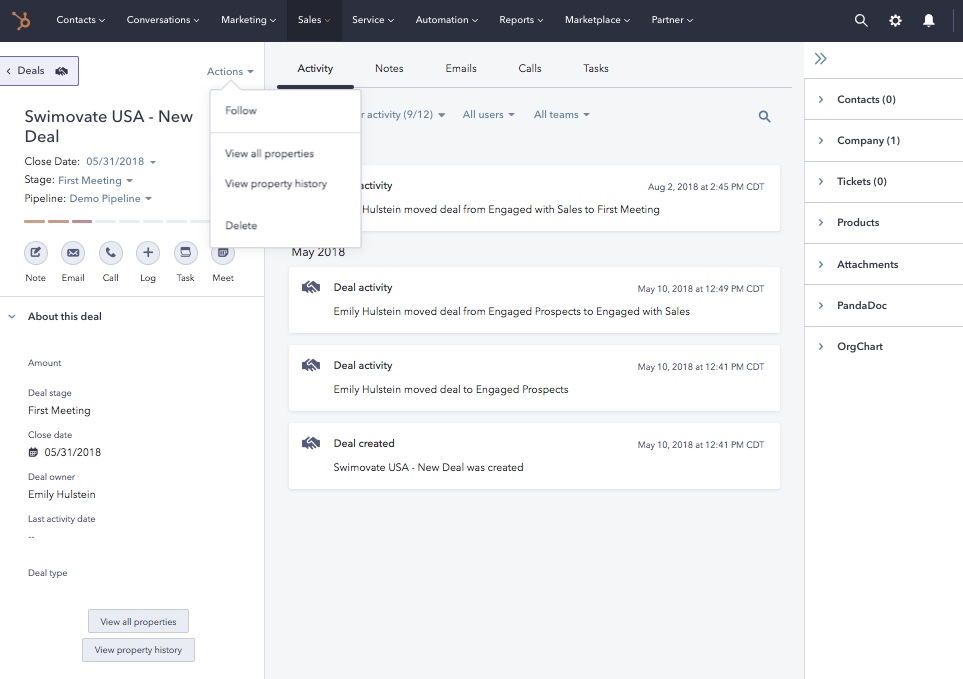 How to add Products to a Deal
NOTE: Products are a paid (Sale Professional) feature in HubSpot
In your HubSpot account, navigate to Sales > Deals.
Click the name of your deal record.
In the right column, navigate down to the Products section, click Add products.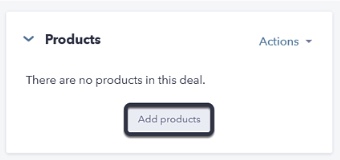 5. Select product(s) from the pop-out box, then click add
6. Once you've selected the products you'd like associated with the Deal, click add- next, you can choose to update the term, unit price and quantity of each product with specifics for this unique deal.

Note: The Summary section on the right side of your screen displays the total price of all products associated with the Deal. Update Deal amount to $x will be selected by default, and will update the Deal amount to the Total listed in this section.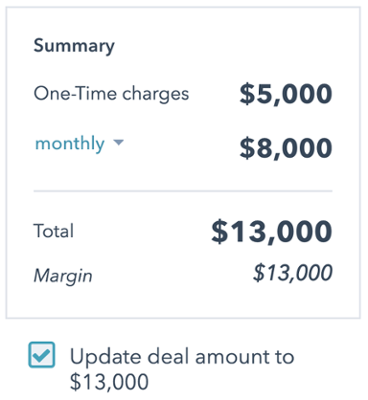 If you do not want to update the Deal amount based on the associated products, deselect this option.
7. Click Save
8. Navigate back to Deal - scroll to Products on the left side of your screen to view all products associated with the deal at a glance