You can set up a signature which will be used for all emails you send through HubSpot.
Instructions to set up or update your signature:
1. Click your HubSpot Account (Company) Name in the upper right corner.
2. Click Profile & Preferences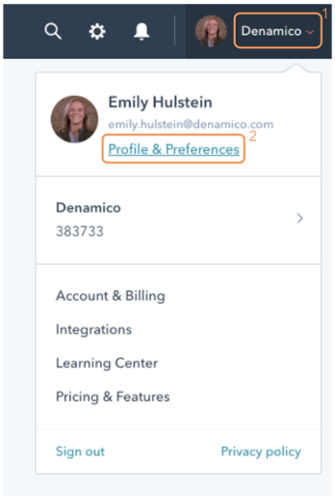 3. Scroll down to CRM Communication | Signature, then click Edit Signature
4. In the pop-up box, add or edit your email signature, including text, links, and images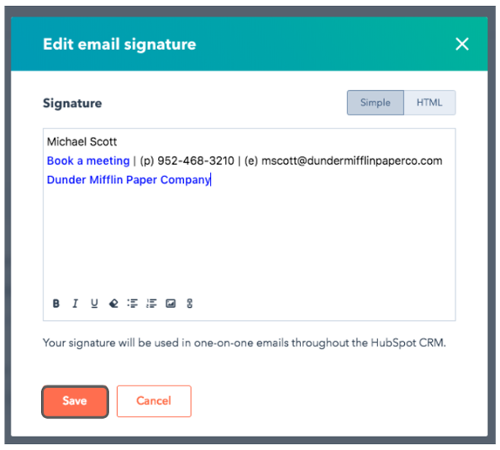 5. Click Save
BONUS! - If you want to create a professionally looking email signature but don't have the coding expertise, HubSpot has an Email Signature Generator that makes it simple to create beautiful signatures you can use!